St. John the Baptist Church, Garcia-Hernandez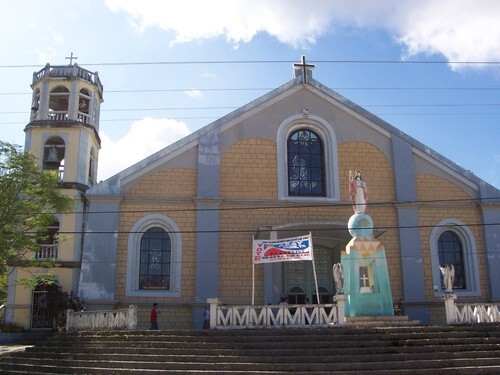 The town's present Church of St. John the Baptist, made with coral stone and cement, was started in the
early 1880s and inaugurated in 1896. The adjoining bell tower was built in 1932. The church's façade
was partially destroyed during the February 8, 1990 earthquake.

Inside is a nave with a wide central aisle flanked by smaller aisles, above which is a Doric frieze,
between the ceiling and pillars, running the length of the nave.