St. Catharina de Alexandria Cathedral, Dumaguete, Negros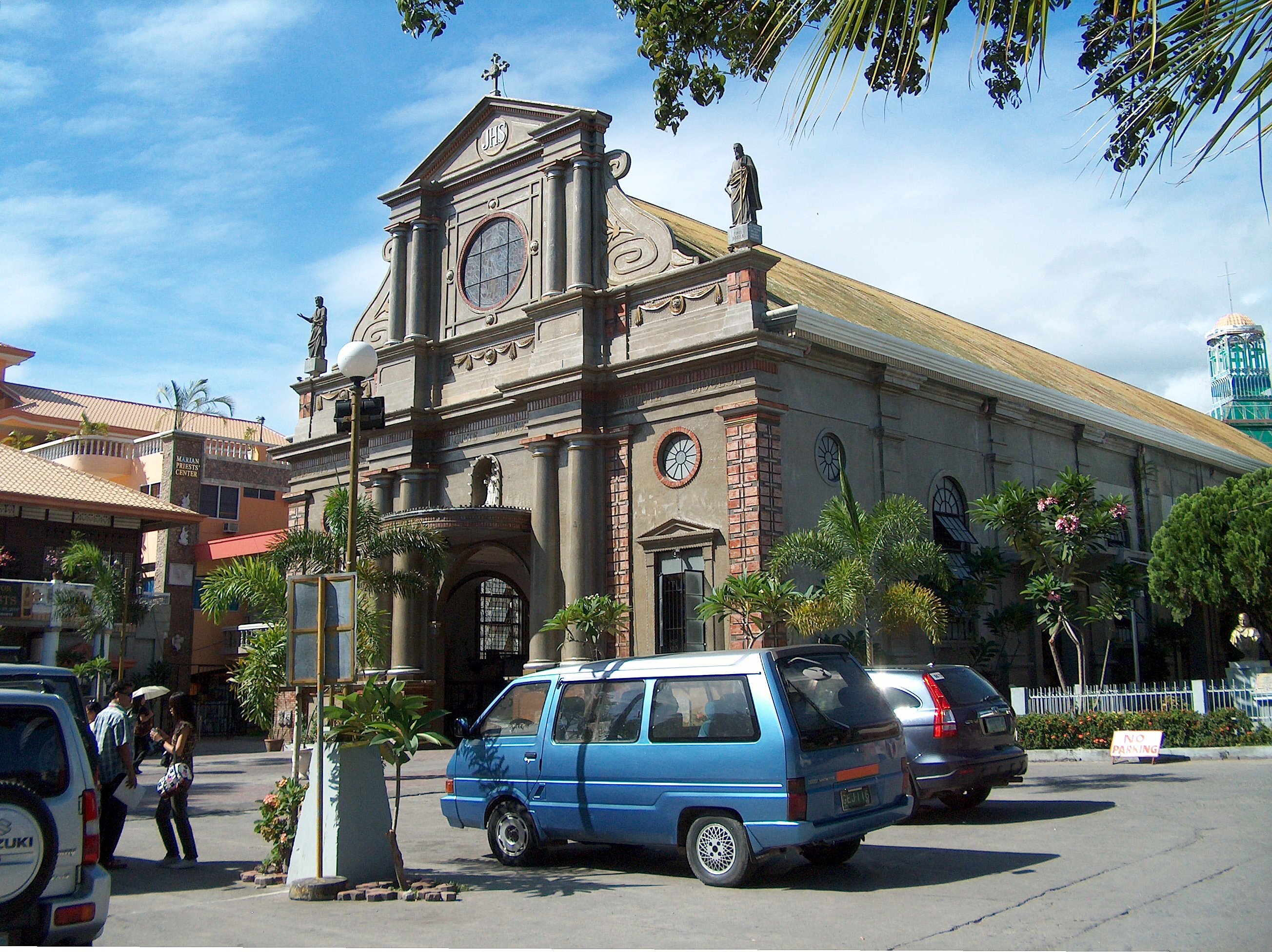 The Cathedral Church of Dumaguete in the Philippines boasts itself as the "Oldest
Stone Church in Negros". The church was originally built in 1754 to 1776. It was
reconstructed in 1885 and the present facade was extended in 1936.

Just a stone-throw away from the historic Belfry of Dumaguete, the Dumaguete
Cathedral Church is the main reason why the nearby Quezon Park is crowded on Sundays.
This is the main Roman Catholic Church in the region and it is the seat of the Diocese
of Dumaguete.

Statues of Saints Matthew, Mark, Luke and John can be found above the four pillars which
hold the entrance gate of the Cathedral Church area. On the church's facade are the statues
of Saints Peter and Paul. Devotees regularly visit the church, even when there's no mass,
to ask for forgiveness and say their thanks and praises. Many Dumagueteños believed that
their patroness St. Catherine of Alexandria is miraculous and it gives them a lot of reason
to smile and celebrate life.