San Migual Archangel, Argao, Cebu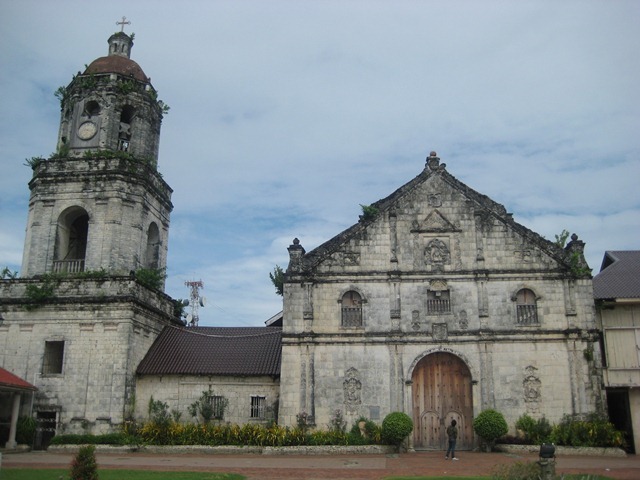 Argao became a parish in 1703, which
prompted the construction of a beautiful rococo-baroque church structure in 1734 and was
completed in 1788. A good number of religious artifacts have remained in the church.
Dedicated to St. Michael the Archangel, there are more than 20 figures of angels sculpted on
its brass-studded portals. The altar (retablo) of the church is still the original. The church was
renovated for its bicentennial celebration in 1988, and its outer walls were scraped. Despite
some renovations and modernizations done to it, the San Miguél Archangel Parish still
remains one of the richly furnished churches in the South. There is a convent that was used
primarily as a seminary during the mid-1900s. This two-level structure is known to be one of
the highly ornate churches in the island. Together with the convent and other older buildings
in the area, it is a dominant structure in the town. Very prominent on its flat façade is the
articulated carving of the parish patron saint. Oversized urn-like finials standing on a
rectangular base on the corner of the church provides a decorative element.
Its church is with unusual ceilings of canvass painted all
over with religious motifs. On the ceiling are murals done by two of the best church muralists
during that time (early 20th century). The first portion portraying biblical manifestations of
angels was done by the famous artist Canuto Avila. The other portion by the altar was done
by Reynaldo Francia and depicts the victory of St. Michael over Lucifer and his followers. This
can be seen above the altar and is done in tinting color.