San Ferdinando Cathedral, Lucena City, Quezon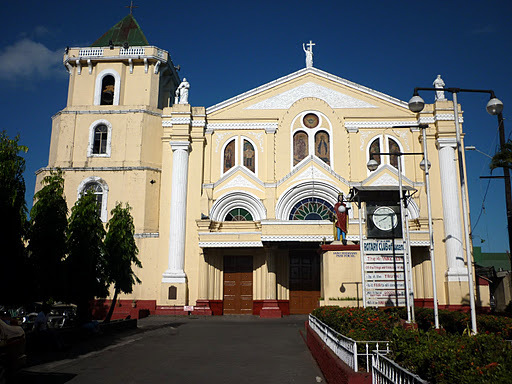 The Parish of St. Ferdinand was founded on 01 March 1881. Fr. Mariano Granja, to whom a Lucena street was named after him, was the first Parish Priest.
Construction of this church was started in 1882 and completed in July 1884. Destroyed by fire in 24 May 1887 and was rebuilt in November 1887.
The Diocese of Lucena was founded on 08 September 1950.
It was a nice thing that some years ago, the Parish was able to evict the commercial establishments which used to occupy part of the churchyard facing Quezon Avenue (the main street infront). The church can now be seen from the street. The only things blocking the view are the massive crowns of old-growth trees which give shade to the ample parking lot.