Holy Trinity Church, Loay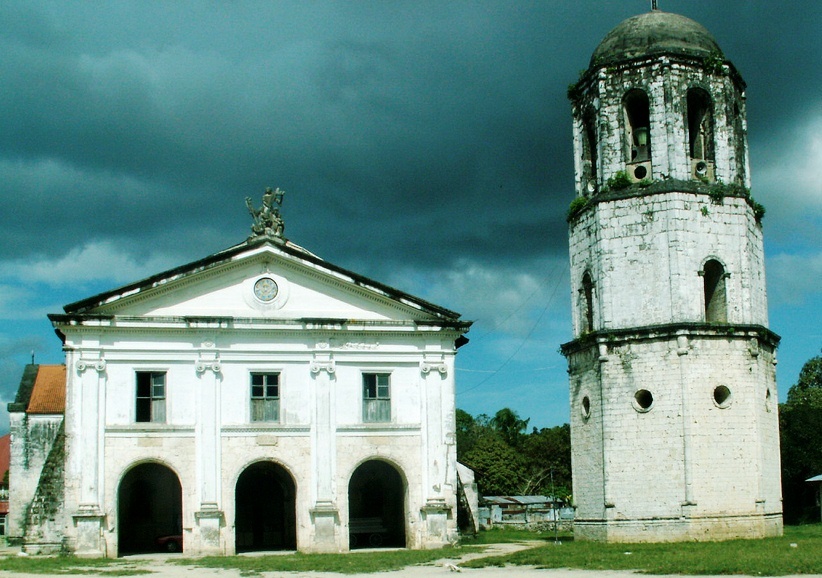 Santissima Trinidad Parish In 1795 the Loay was separated from Loboc to which it belonged as a visita.
Other authorities give 1815 as the foundation date. The church complex is built on a plateau facing
the sea and near the mouth of the Loboc River. A flight of stairs connects the church complex to the
rest of the town located below the hill. The vehicular entrance to the complex is via the road to Loboc.

Heritage Features: The church is cruciform, has two facades: the older is decorated with low relief and
the newer was apparently completed in the 20th century as its upper register is in reinforced concrete.
The whole is surmounted by cement statues depicting the virtues. The bell tower is a separate structure
built at a short distance from the church. Like many Bohol churches the interior is painted with trompe
o'eil and with Biblical scenes. The altars are in the Neoclassical style.