Baguio Catholic Cathedral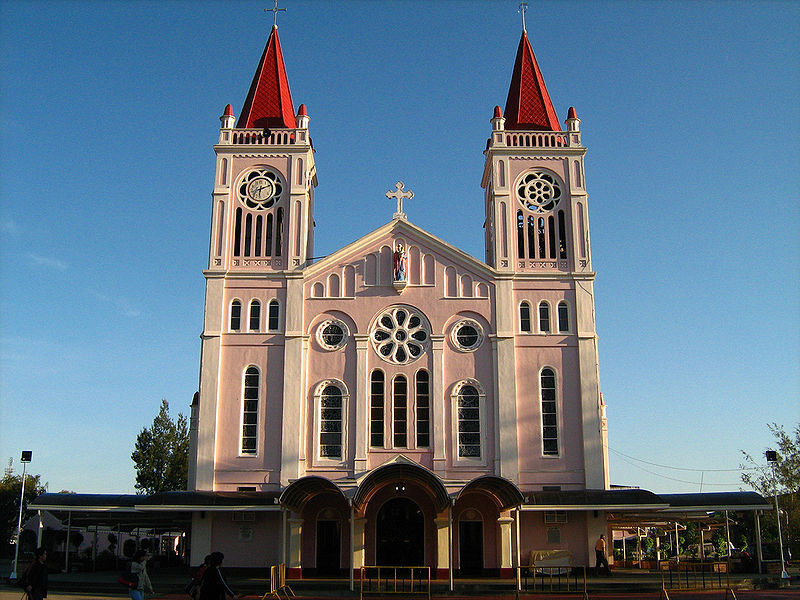 The rose-colored Baguio Catholic Cathedral, located on top of a hill in the heart of the city, is one of the more familiar and most visited landmarks of Baguio. This beautiful structure has twin spires and is one of the most photographed buildings in the city. From Session Road it is accessible by pedestrians who ascend a long concrete stairway of more than a hundred steps. Visitors and churchgoers who would rather avoid the difficult climb drive vehicles through an access road which passes behind the nearby post office building.
The construction of the cathedral by phases was begun on a hill which was originally referred to as "Kampo" by the native Ibalois. It was later called Mount Mary by a Belgian Catholic Mission headed by Fr. Carlu, CICM, who was then the parish priest. The cathedral was finally consecrated in 1936 and dedicated to Our Lady of Atonement. During World War II it became an evacuation center and withstood the Japanese carpet bombing of the city in 1945, thereby saving thousands of lives.